The Process of Finding Student Paper Writing Jobs
Usually, students order papers because they want to hire professionals and not waste time on any academic activities. But who are the people who will craft your assignment? Do they have writing experience, and how well do they understand academic nuances? Well-known writing services usually hire qualified experts with Masters' and Ph.D. degrees.
Companies are willing to pay cash for essays and other assignments, especially if the writers have some academic experience. Usually, those who have Ph.D. degrees and work experience in the educational sphere have an advantage over regular people because they know all about essay types, paper requirements, formatting, and citation styles. Also, writers should be able to craft papers quickly and look for credible sources.
---
Essay Writer Annual Salary
Does each freelance essay writer pay taxes? It would be naive to think that you will be able to find this information, given that writing services use offshore zones for company registration. At the same time, I analyzed about a dozen sites like Ziprecruiter.com to find out what the annual income of an academic writer is. On average, these guys make about $65,728 a year. By the way, the hourly rate is approximately $32. I can't say that this is the best salary in the world because there are many other places where you can earn $5,477 per month. So I would think twice if someone told me, "You can write papers for money! Mad money, dude!"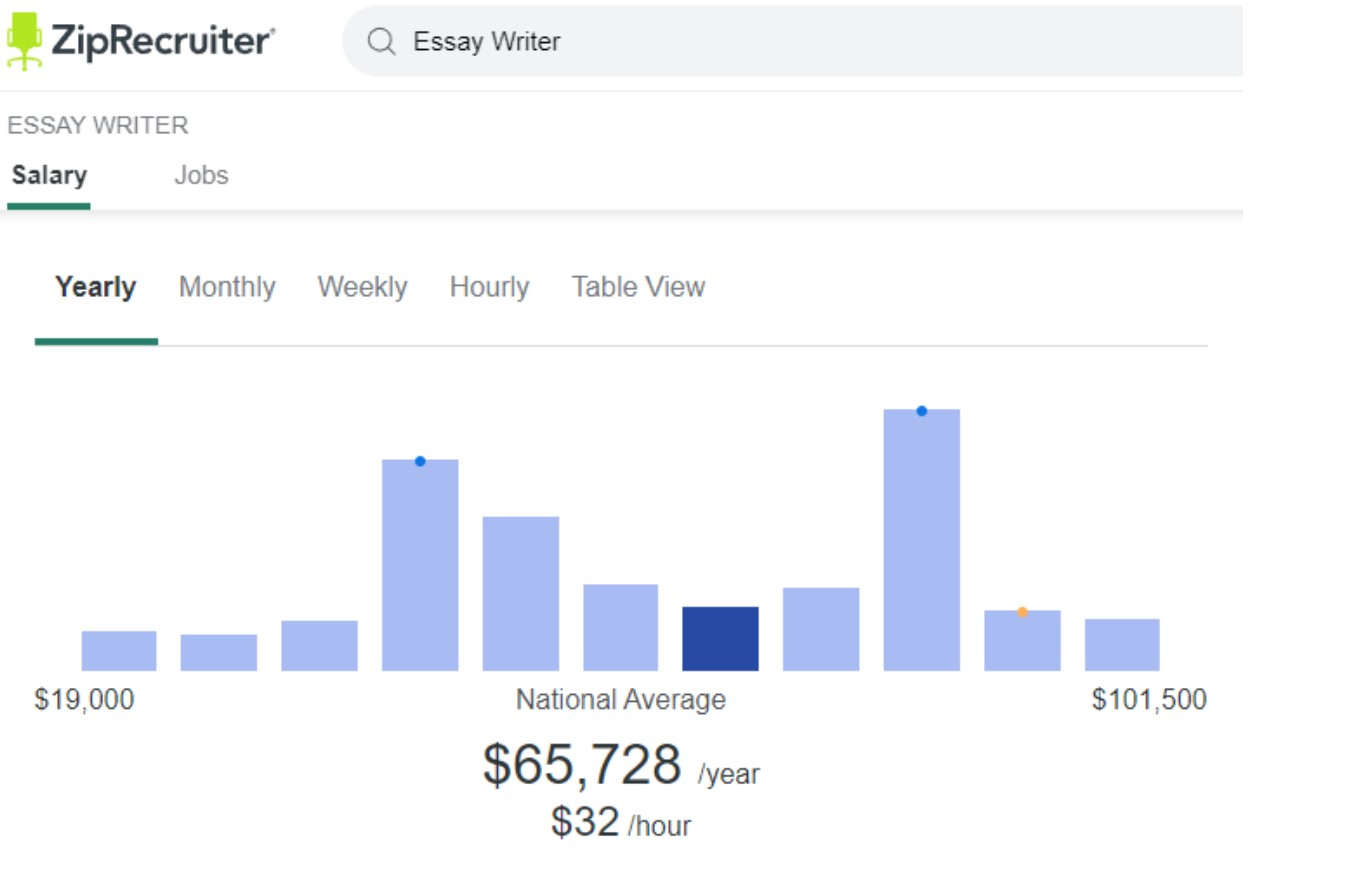 ---
Financial Details & Standard Prices
Usually, some graduates enthusiastically say, "I heard that writing essays for money would make me a millionaire. I'm going to be a paper expert!" But how profitable is being a writer, and is it worth becoming a part of any academic service? Usually, legit companies are interested in hiring freelancers on Freelancehunt.com, Kwork, or Upwork. According to my research, essay writers are willing to work for at least $35 an hour. At the same time, the average price for such services is about $43. But why then is the minimum price per page between $8 and $30? Well, I'm ready to answer such questions.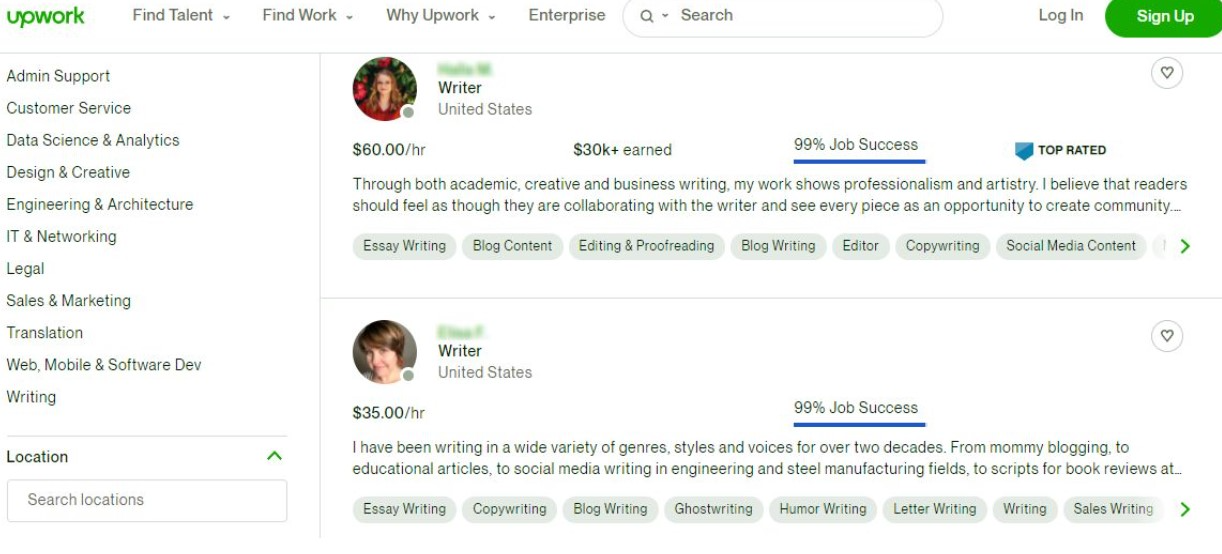 Companies try to hire writers from Eastern Europe, India, or Asia as they do not require high salaries. Typically, these writers don't ask questions like, "How much to charge for writing a paper?" They are ready for an hourly rate of $10 or more or fixed fees. For example, companies are willing to give writers 35% to 60% of the order. So your salary level will depend on the number of assignments you complete per month. If the company decides to hire US or UK writers, it will be forced to pay a high hourly rate. That is why not all experts are native speakers.
---
Top Countries To Hire Writers From
I have already mentioned that many companies hire experts from Eastern Europe, India, and Asia. The main preference is given to people who are fluent in English. These guys know how to write essays for money according to all requirements. In addition, companies do not need to conclude long-term contracts with them. At the same time, some writing services also collaborate with US or UK writers. You will have to pay 10%-15% more if you want to hire a native speaker.
---
Conclusion
As you can see, most essay writers are regular people who don't make millions of dollars a year. In addition, such work requires academic experience and writing skills. Many companies have specific requirements for paper experts, so you have to go an extra mile to get a job. Being hired by a reputable service, experts can count on relatively stable earnings, thanks to the constant flow of orders and popularity of the chosen company .
---
FAQ
Can you make a living writing essay?
I think a writing career is not the ultimate dream for the average American. However, freelancers can make rather good money having enough skills needed to complete academic papers.
How much should I pay for a 5-page essay?
The final price depends on the company you have chosen and the deadline. In addition, extra options and paper requirements also matter. I assume that you will have to pay between $50 and $70 if you choose the 20-day deadline.
How much money can you make writing essays?
I am not ready to give exact numbers as they depend on the company you will work for. In addition, your expected earnings may depend on an hourly rate or a fixed amount for each paper.
---